Concept 23

A gene is a discrete sequence of DNA nucleotides.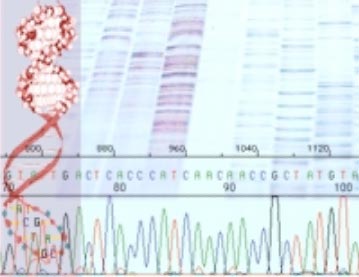 Mendel described a gene as a discrete unit of heredity that influences a visible trait. Beadle and Tatum defined a gene as the discrete directions for making a single protein, which influences a metabolic trait. Early sequencing efforts showed that proteins are, in turn, long chains of amino acids arranged in a specific order. The triplet genetic code further refined the definition of a gene as a discrete sequence of DNA encoding a protein — beginning with a "start" codon and ending with a "stop" codon.
Gene analysis took a giant step forward with the discovery of methods to determine the exact sequence of nucleotides that compose a specific gene. DNA sequencing was built upon earlier knowledge of DNA polymerases and cell-free systems for replicating DNA. The chain-termination method, which makes clever use of a "defective" DNA nucleotide, now dominates DNA sequencing technology.