Concept 8

Sex cells have one set of chromosomes; body cells have two.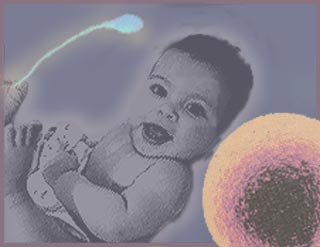 In sexual reproduction, offspring arise from the union of specialized sex cells — a female egg and a male sperm. Just before the rediscovery of Mendel's work, careful studies were made of chromosome behavior during the formation of sex cells (meiosis). First, homologous (like) chromosomes pair up at the cell equator where they actually exchange genetic information. Then, one chromosome from each pair is pulled toward each pole. At the end of this reduction division, each daughter cell receives only one homologous chromosome from each pair, ending up with one set.
Meiosis halves the set of chromosome and randomly assorts homologous chromosomes into sex cells. The full chromosome number is restored when sperm and egg unite. This exactly mirrored the behavior of genes as deduced by Mendel three decades earlier.