Concept 37

Master genes control basic body plans.



Eric Wieschaus and Christiane Nüsslein-Volhard isolated and characterized many of the genes necessary for early embryonic development in Drosophila. Ed Lewis characterized one of the first homeotic mutations.

Edward Lewis (1918-2004)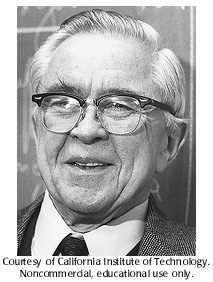 Ed Lewis was born in Wilkes-Barre, Pennsylvania. He became interested in biology while still in high school. He studied biostatistics at the University of Minnesota and received his B.A. in 1939.
After his doctorate degree from the California Institute of Technology in 1942, Lewis joined the United States Army Air Force. He served from 1942-45 as a meteorologist and oceanographer in the Pacific Theater, rising to the rank of Captain.
He returned to Caltech in 1946 as an instructor and has been a faculty member until his retirement in 1988. Most of his research on fruit flies was done at Caltech. Fruit flies were easy to work with and bred quickly. It was an ideal choice for studying genes involved in development. His work on homeotic genes earned him the 1995 Nobel Prize in Medicine or Physiology, which he shared with Eric Wieschaus and Christiane Nüsslein-Volhard.
Lewis has also won other awards for his work including the 1987 Gairdner Foundation International Award, the 1990 National Medal of Science, and the 1991 Albert Lasker Basic Medical Research Award. He is a member of the National Academy of Sciences, the Genetics Society of America, the American Philosophical Society, and the American Academy of Arts and Sciences.
Lewis played the flute and was a member of the University of Minnesota's orchestra when he was an undergraduate.


Ed Lewis worked on the bithorax complex for over a decade. Most people in the Drosophila field already knew the results from various meetings before Lewis submitted the paper for publication.

How many genes would it take to "build" a living organism?